47 – 59 Upper Queens Pier Road (odd numbers only)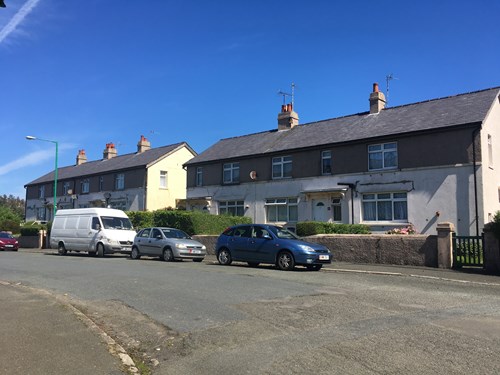 Ramsey Town Commissioners are planning to refurbish 7 properties on Upper Queens Pier Road, Ramsey.
The dwellings require a cost effective refurbishment of the external fabric that includes the render, chimneys, roof, windows, fascias, soffits and rainwater goods.  The works will also include a bathroom replacement.  The design proposals should provide a technically sound solution that will restore the dwellings to a weather tight condition and also significantly improve the appearance of the properties and the estate.  It is anticipated that these 7 dwellings will be the first phase of a longer term refurbishment programme for the estate and will lead to the refurbishment of the remaining 27 properties.
Ramsey Town Commissioners is required to seek the approval of the Department of Infrastructure under Section 51 of the Local Government Act 1985 to borrow a sum to defray the cost of the refurbishment project.
The contract period will be 24 weeks at a total capital cost of £403,766.24 and subject to the Department and Treasury petition approval, may commence in June 2019.
Cronk Elfin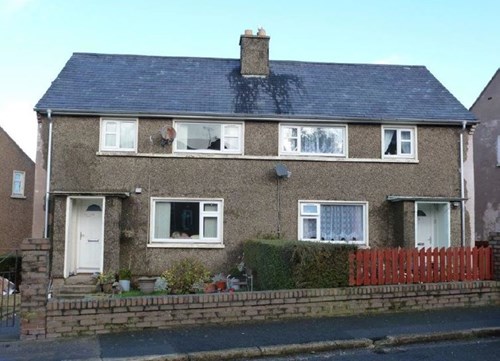 Cronk Elfin - before the pilot scheme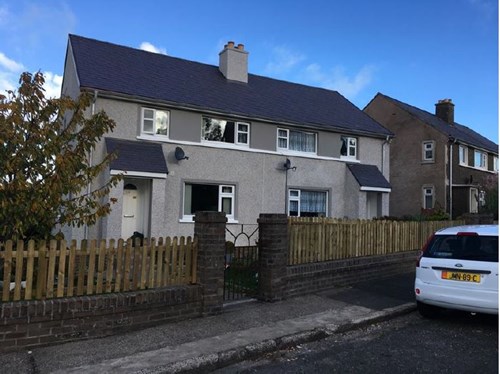 Cronk Elfin - after the pilot scheme

In late 2016, Ramsey Town Commissioners undertook a Pilot Scheme to refurbish a pair of semi-detached houses at Cronk Elfin, Ramsey.  The works included re-roofing, external re-rendering, new canopies and external lights, rear annex refurbishment, external garden fencing and bathroom refurbishment. The Pilot Scheme was funded from the Commissioners housing reserves fund.
The Commissioners subsequently reviewed the Pilot Scheme and concluded that the scheme was very successful and that the external fabric has been restored to a weatherproof condition which should last for at least 30 years and that the refurbished houses are very attractive and look like 'new'.
The Commissioners are currently in the process of petitioning the Department of Infrastructure for approval to borrow funding to finance the design team who can then design the required refurbishment work similar to the Pilot Scheme.  The design will require further approvals including planning and building control approvals and it is hoped works can commence on site in late 2019.
Close Woirrey redevelopment
The design development stage is complete and the building regulations and planning approvals are in place. The Mayfield sheltered housing complex is required to be constructed before the commencement of Close Woirrey.  Construction has commenced on the Mayfield project and is due to be complete in April 2020.